OK! Lets get started!
Brokerage Account Opening
Currently Managed Forex Hub trades at the following brokerages;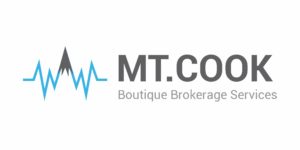 Our recommendation – Mt.Cook!
For accounts less than (<) $500,000 USD in size, and non-institutional accounts we recommend Mt.Cook Financial as our preferred brokerage of choice. For accounts greater than (>) $500,000 USD in size, and ECP investment, investors can choose between Divisa Capital or Mt.Cook Financial (contact us for qualification criteria for Divisa). In most cases however, we recommend Mt.Cook as our preferred choice for all investors a few main reasons.
 They provide the exact same liquidity source from Divisa to trade on (they white label Divisa's liquidity source), yet with better trade execution. And;
 They support our highly sought-after risk management tools (i.e., you can choose your deposit currency of USD, EUR, GBP, and AUD. You can customize your risk level on our funds, and you can protect your account from downside risk with hard equity stop losses). This makes it extremely easy and safe to build and customize trading portfolios. Lastly;
Their service is the absolute best in the entire industry.
To get started please follow the 2 steps below.